THE INDUSTRY STANDARD IN HIGH QUALITY BEARINGS
Unlike others, Enduro bearings are not just 'off the shelf' Industrial bearings. They are tailored specifically for the demands of cycling. Every aspect of an Enduro bearing is considered and spec'd to provide superior performance and value for each application. From the material of the races and the ball bearings, the types of seal and even the grease. Each of these has a profound effect of the performance and longevity of a bearing.

Enduro bearings ensure that all their bearings are manufactured to a higher than industry standard quality, with all bearings achieving minimum ABEC 3 rating and the ball bearings being of grade 10 minimum. This helps ensure both longevity of the product, but also helps the bearings roll smoother with the least resistance.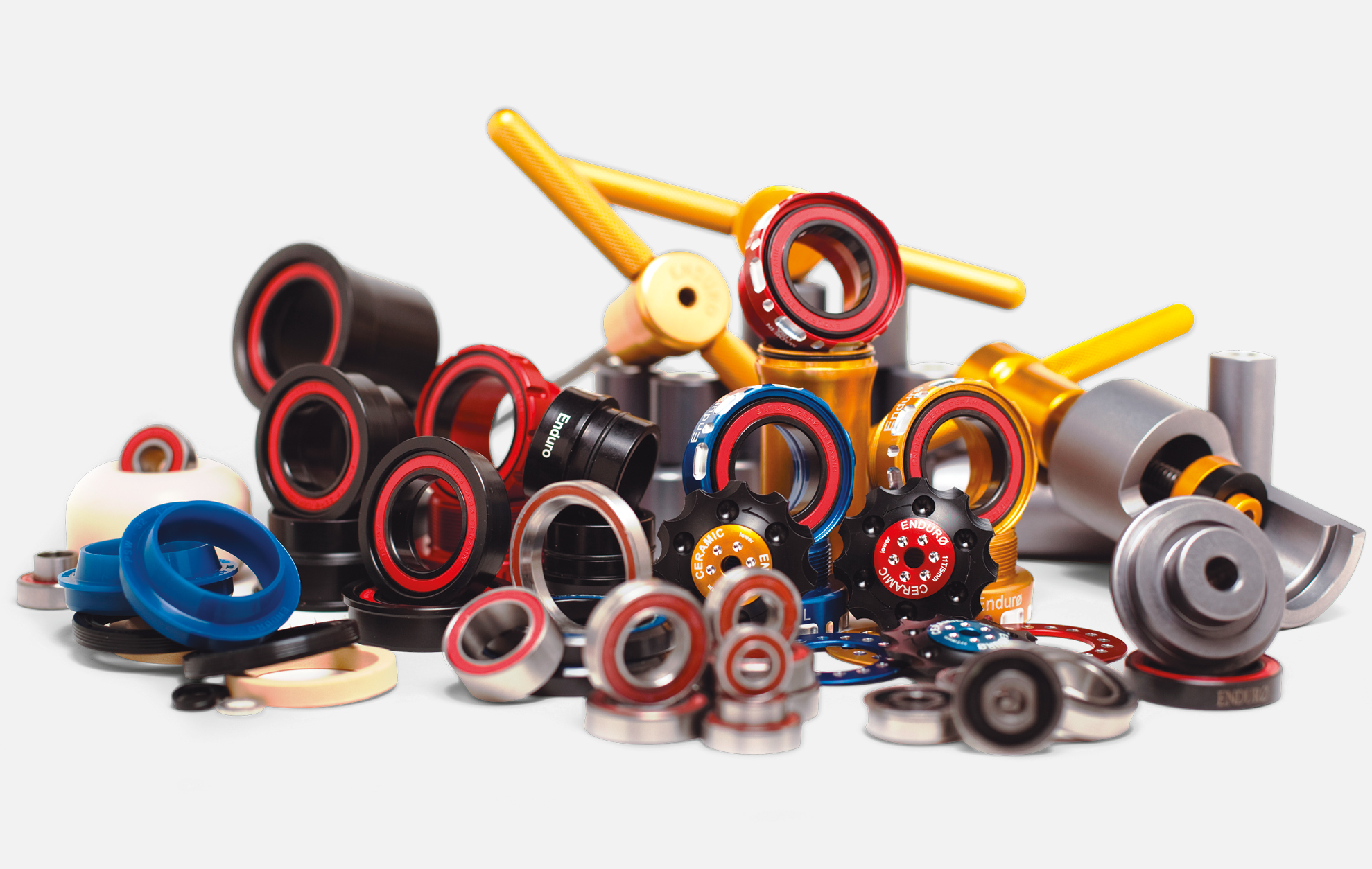 Their products aren't just limited to bearings though, with Enduro producing some of the finest quality bottom brackets an jockey wheels on the planet, with the highest possible specification ceramic bearings and seals for the ultimate in durability and the lowest possible resistance year-round.

Enduro also produce high quality fork seals that significantly improve on performance vs their OEM counterparts, and even a range of workshop tools to help fit the finest bearings to any bike. For the best bearing performance, chose the world's finest bicycle bearings.
ENDURO BEARINGS CATEGORIES