MOUNTAIN BIKE PRODUCTS FOR FAMILIES WITH CHILDREN
Based in the North Island of New Zealand, we're a close-knit team of mountain bike parents with a global vision – to raise the next generation of mountain bikers. We believe:
In getting kids off devices and onto mountain bike trails
In parents spending quality time with their kids
In fostering a love of nature and the outdoors
We believe that riding, and everything it offers, helps positively develop kids, and leaves a lasting impression on both parent and child. And we believe that this is genuinely good for the world.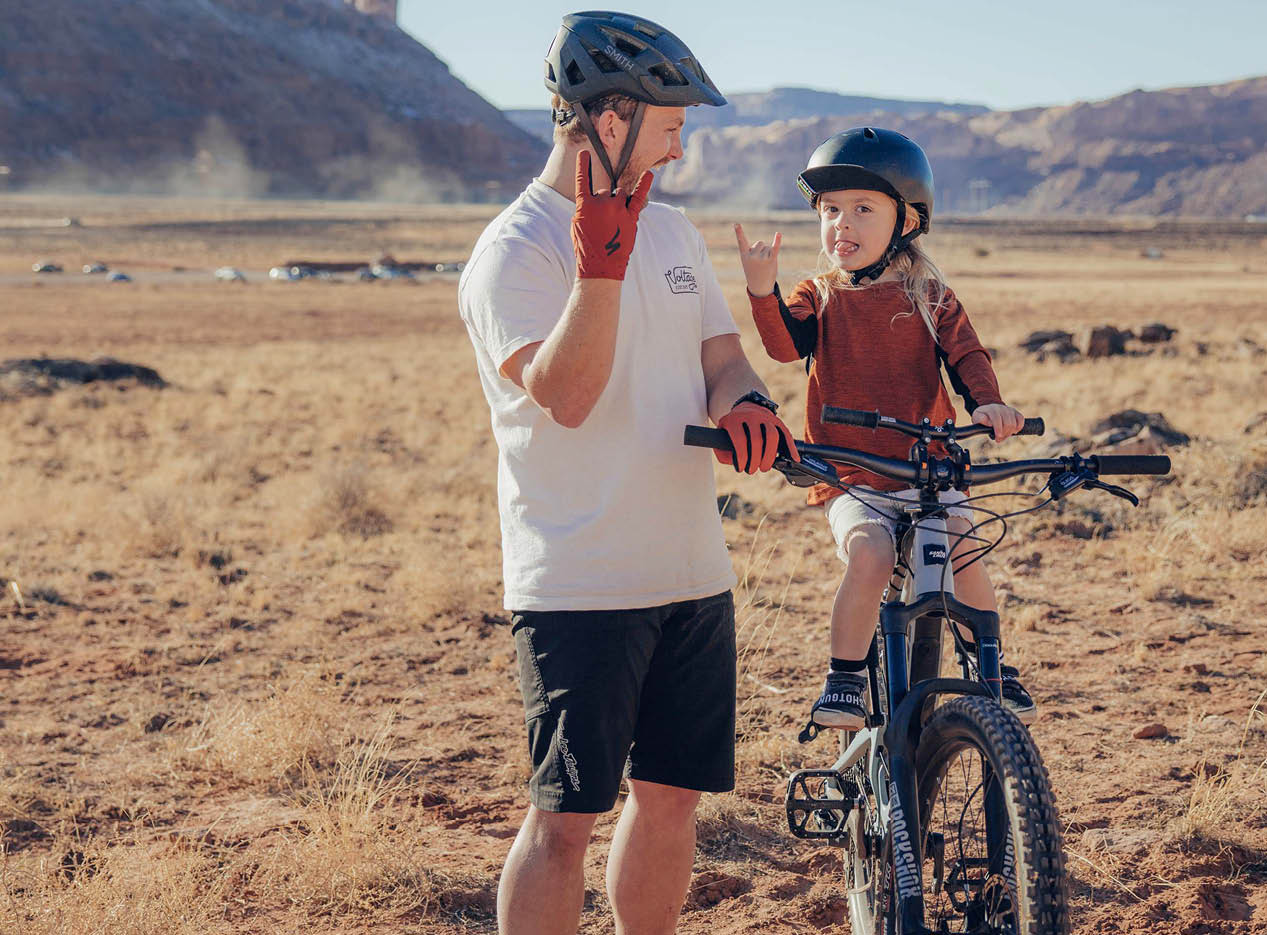 WORLD-CLASS SAFETY
Long before our products hit the market, they go through rigorous safety testing and quality control – both in the factory, and at accredited third party testing laboratories. For all of our products, we test to international safety standards where they apply. We also test for hazardous substances across all our products, to make sure that all materials and coatings used are safe for little ones.
KIDS RIDE SHOTGUN CATEGORIES